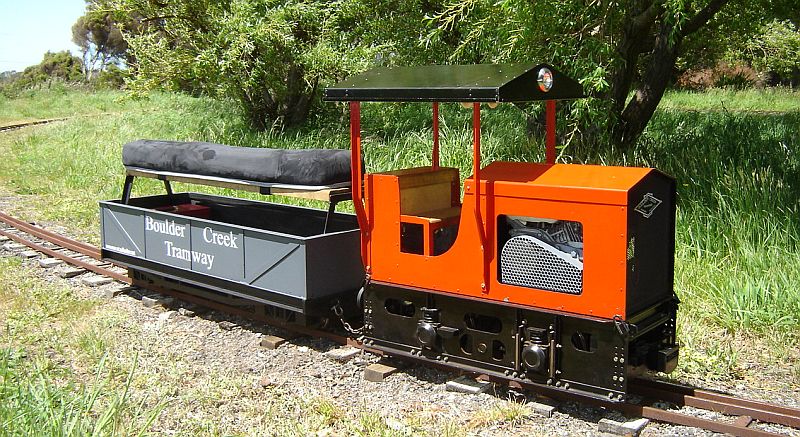 The last few months have seen some steady progress on the Boulder Creek Tramway with the first 11 metre section of pipe cut, bent, and welded into shape to form one of two 11 metre long lobster back bends for the tunnel. A template was cut from sheet metal and wrapped around the pipe before having the edges spray painted to mark where the section was to be cut. This proved to be a very successful procedure and when the sections were winched closed there was no more than a few millimetres gap all the way around!
Five new sets of points have also been completed and fitted in place on the track and further progress has been made on the top loop station area with the first of the two station loop tracks laid.
The Jenbach locos are progressing slowly as well with the wheels and axles for all three locos now machined and the body work and wheels fitted to the first loco.
A new "Construction" page has been added to the menu and features a "how to" article on how I built the points for the Boulder Creek Tramway and also an article on how I use an alternator to power the traction motor on my loco.
Once again the website has been updated with plenty of new photos so check them out at: www.smex.net.au/bouldercreek